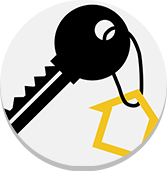 If you need the best real estate lawyer Alabama has to offer, then your search is over. Whether you're buying, selling, or refinancing a home or business, real estate closings can bring a host of issues that are both exciting and bewildering. At Stanko & Senter our attorneys are intimately familiar with all aspects of residential and commercial transactions.
With our services, we cover the preparation of all necessary documents including:
Contracts
Any commercial and residential contracts involved in real estate transactions.
Affidavits
A sworn statement that is used to remove title defects or provide clarification
Letters of Opinion
A Letter of Opinion is a letter that sets forth our opinion of ownership, liens, restrictions,and encumbrances.
Easements
A conveyance of right-of-way or access in order to accommodate a utility, neighbor, or government.
Deeds
Legal documents transferring ownership of realty to another party.
Leases
A contractual arrangement that calls for the user to pay the owner for use of an asset. We prepare all commercial or residential leases.
Mortgages
The document that grants a lender a lien on the property for the term of the loan.
Title Insurance Policies
Provides coverage against adverse claims of title. Stanko & Senter is a title agent for First American Title Insurance Corp.
When it's time to close a real estate transaction, we'll work with you step by step to make the process as simple and easy as possible. Purchases usually follow the same basic timeline:

1. PURCHASER SELECTS PROPERTY:
The first step to the closing process starts with you. You select the residential or commercial property you wish to purchase

2. WE DRAFT AND NEGOTIATE THE CONTRACT:
We'll put together a carefully reviewed contract for the purchase of the real estate.

3. WE PERFORM A TITLE EXAMINATION:
We examine the public records pertaining to the title, reviewing, deeds, mortgages, and judgments.

4. WE PREPARE A TITLE COMMITMENT:
A document given to the lender and/or purchaser before closing setting out all requirements and title defects.

5. SATISFACTION OF LENDER REQUIREMENTS:
We ensure that all necessary requirements with the lender are met before finalizing the closing process.

We'll communicate with all parties to establish an official closing date to complete the process.

7. CLOSING HELD IN OFFICE:
We'll handle the closing in our office to ensure the transaction is completed fully and to the lender's specifications.

8. WE RECORD ALL DOCUMENTS AND ISSUE THE TITLE POLICY:
Once closing is complete we will record deeds and mortgages and return all documents and the title policy to the purchaser.
TITLE INSURANCE: ARE YOU COVERED?
As an experienced law firm in the field of real estate, we suggest that buyers of new property protect themselves and their purchase with a title insurance policy.
Though we have a rigorous and thorough title examination process, there are some title issues that may not arise within the process due to errors or omissions in deeds, undisclosed heirs, or forgery.
With a title insurance policy you can have the confidence that your title company will stand behind you in the event that a previously unidentified problem with the title is uncovered.
For more information regarding title insurance policies, visit the First American Title Insurance Corp. website.
If you're planning to buy, sell, or refinance residential or commercial property, call us today.
Business Planning
Contract Law
Conservatorships
Eminent Domain
Foreclosures
General Trial Practice
Corporate Law
Partnerships
Guardianships
Landlord-Tenant Issues
Probate (Wills/Administrations)
Title Examinations
Trademarks
Limited Liability Companies