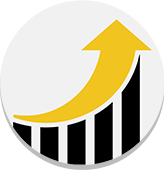 Businesses today are faced with more laws, more taxes, and an increasing threat of litigation. At Stanko & Senter, we help companies navigate these troubled waters so they can avoid liability and focus on running a successful business.
The lawyers of Stanko & Senter have a vast amount of experience assisting clients through every conceivable corporate venture, from the routine to the most complex.
With over 30 years of practicing in the area of General Business Law, we are well versed in handling the legal services required for a variety of entities. We routinely advise small businesses, non-profits and churches but also have experience representing national chains and multi-national corporations. With personal, in-depth counsel we offer a perfect blend of legal advice and practical know-how offering solutions that benefit your business or organization without breaking the bank.
BUSINESS DONE THE RIGHT WAY
Our thorough practices are focused on helping you create the best environment for your business.
We will assist you in choosing the right entity that best suits your vision and goals. Such services include drafting proper by-laws and internal agreements, negotiating buy-sell agreements, drafting employee contracts, and preparing non-competes.
We can also help you select the corporate form that fits your specific interests, assets, and structure. Some of the most common forms include:
Limited Liability Company (LLC)
A business structure that combines pass-through taxation of a partnership with the limited liability of a corporation. LLC's offer protection from personal liability for business debts, and owners typically risk losing only on what they have invested in the LLC. For this reason, this entity is often considered a "best of both worlds" approach.
C-Corporation
This type of structure, under United States federal income tax law, refers to a corporate entity that is taxed separately from its owners. C-corporations also have no restrictions on ownership offering additional flexibility.
S-Corporation
A structure that designates a corporation as a unique entity, separate and apart from those who own it. This type of entity limits the financial liability of the owner or shareholder. With an S-Corp, profits and losses pass through to the shareholders, as the business itself is not taxed.
Partnership
A partnership structure consists of a single business where ownership is shared between two or more people. Partners often contribute all aspects of the business and share in the profits and losses. Though partnership agreements are not required legally, it is very risky to operate without one.
Whether you're a start-up entrepreneur or a seasoned business veteran, Stanko & Senter can help you every step of the way. Contact some of the most experienced attorneys Anniston, AL has to offer for a consultation, and let us go to work for you.
Business Planning
Contract Law
Conservatorships
Eminent Domain
Foreclosures
General Trial Practice
Corporate Law
Partnerships
Guardianships
Landlord-Tenant Issues
Probate (Wills/Administrations)
Title Examinations
Trademarks
Limited Liability Companies