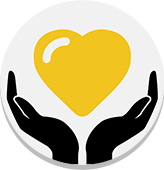 Estate Planning Attorney Anniston
WHY US?
There are multiple risks involving the distribution of your estate. Whether you know it or not the State of Alabama already has an Estate Plan for you —the Laws of Intestate Succession. If you do not want The State to dictate how your assets will be distributed, then you need a Will drafted by an experienced attorney.
Homemade Wills often lack the requisite language and elements that permit them to be used once a person dies. Without a good quality Will, one may inadvertently incur estate taxes that could have been avoided with proper planning. In some instances, the use of a trust can even allow a client to avoid probate (administration of an estate with Court oversight) altogether.
The best plan of action is to have a knowledgeable and qualified lawyer look at your assets, communicate with you about your long-term wishes, and prepare a plan that works best for you and your loved ones.
We'll guide you through each step of the process to ensure that your needs and desires are met. This includes your wishes about the distribution of your estate, your beneficiary designations, medical concerns, and family needs.
The lawyers of Stanko, Senter & Mitchell can also provide the following services:
Advanced Directive/Living Will
Your living will designates and legally protects your wishes with regard to certain end-of-life situations. In addition, you are permitted to name a proxy to make certain decisions or expresses your wishes for medical treatment.
Probates/Administrations
We guide executors and administrators through the process of obtaining and distributing estate assets.
With Stanko, Senter & Mitchell you can take solace in the professionalism, knowledge, and reliability of our attorneys in dealing with the gravity and importance of these matters. If you are in need of the best will lawyers Anniston, Alabama has to offer, or the most thorough Estate Planning Alabama residents can get, contact us today for a consultation.
OTHER PRACTICE AREAS
Business Planning
Contract Law
Conservatorships
Eminent Domain
Foreclosures
General Trial Practice
Corporate Law
Partnerships
Guardianships
Landlord-Tenant Issues
Probate (Wills/Administrations)
Title Examinations
Trademarks
Limited Liability Companies